WHO WE ARE

---

We Help street children & Orphans, turn tears to smiles.

This is a non-profit organization formed under the laws of Kenya with the objective of promoting and protecting the human rights and welfare of youths, orphans and vulnerable children through education, counselling, interventions to meet basic needs and other rescue services programs. Its offices are located Off Kisumu-Vihiga Road, next to Wigot Gardens Hotel, Kisumu, Kenya

Our Vision

To be a centre for promotion and protection of vulnerable children on the streets and to work toward getting them off the streets while upholding their rights, dignity and well-being.

Our Mission

To promote and protect the human rights of children through intervention programs to meet their basic needs and to advocate for their rights.

Core Value

Integrity, Empathy and Commitment to Social justice

We have developed an audit program known as the

'Watoto Audit Program'

for assessing the safety, security
and welfare of children. View Our Causes JOIN US!
How Can You Help?

---

The children are given essential commodities such as soap, tooth paste, tooth brushes, oils and footwear. This is to promote their personal hygiene. We also have a feeding program, as most of the children are not able to get proper meals.

Donate Now
Quotes
Train a child in the ways of the Lord and he will not depart from it
Whoever welcomes a child welcomes the Lord Himself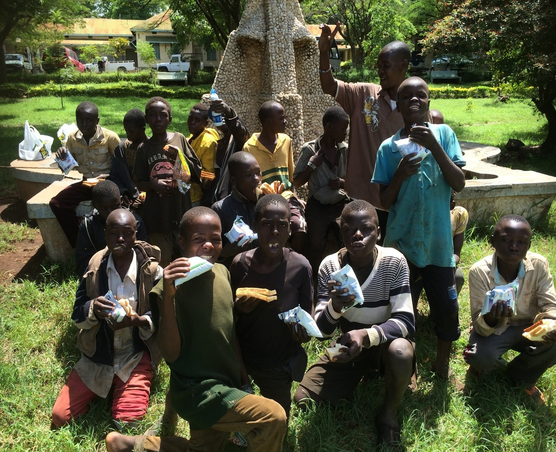 27,514
We are Really Proud of Our Kind Donors.